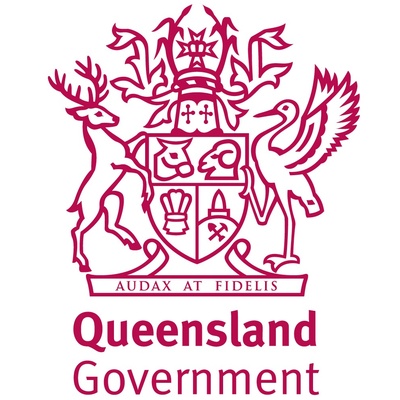 Job Reference
QLD/CO297818/18
Closing date
February 10, 2019
Location
Brisbane Inner City,Brisbane - North,Brisbane - South,Brisbane - East,Brisbane - West,Cairns region,Central West Qld,Darling Downs - Maranoa,Far North Qld,Gold Coast,Ipswich region,Logan - Beaudesert,Mackay region,Moreton Bay - North,Moreton Bay - South,North West Qld,Rockhampton region,South West Qld,Sunshine Coast,Toowoomba region,Townsville region,Wide Bay
Type
Full-Time / Part-Time
About this job
The Department of Education (DoE) is inviting applications from experienced teachers and school leaders in Queensland state schools, to undertake the Australian Institute for Teaching and School Leadership (AITSL) National Assessor Training Program (ATP). This will prepare them to assess teachers seeking National Certification as a Highly Accomplished Teacher (HAT) or Lead Teacher (LT). TEST
The ATP is designed to attract fully registered, teachers and school leaders of the DoE who have demonstrated exemplary understanding of the Australian Professional Standards for Teachers (APST). This program offers targeted professional learning developed by the Australian Institute for Teaching and School Leadership (AITSL) to prepare them to undertake assessment processes as outlined in the Guide to the Certification of Highly Accomplished and Lead Teachers in Australia (AITSL, 2017).
Upon completion, trained assessors may be asked to assess HAT and LT applications using the APST, during Terms 3 and 4 in 2019.
There is no specific salary level set for assessors. Assessor training is undertaken at your substantive salary rate.
Your EOI demonstrates your interest in being a trained Assessor, and your willingness to be considered for opportunities to be engaged as an Assessor of HAT and LT that will arise, from time to time. Submission of an EOI does not guarantee an opportunity that, following training, you will be engaged as an Assessor.
About the Role
Assessors are teachers, school leaders and specialist staff trained in the Certification and assessment process. They will have the expertise to assess evidence in relation to the APST at the relevant career stage and in the applicant's context.
Assessors for the DoE will be identified, selected and supported by the DoE, the Queensland College of Teachers (QCT), and the Queensland Teachers' Union.
HAT or LT achievement is determined through an independent assessment of evidence by two assessors, external to the school/setting of the applicant.
Assessor training in Queensland will be managed by the QCT with support from the DoE.
Assessors are required to undertake assessment of applications for Certification, in keeping with the requirements of the National Certification process. These requirements include:

completing required assessment documentation and formal reporting including providing written reports to the Certifying Authority (CA) for Stages 1 and 2 (where applicable) in a timely manner;
participating in all moderation activities as required by the CA and/or AITSL;
perform their duties: complying with all lawful instructions; maintaining confidentiality; reporting any potential conflict of interests; acting ethically; diligently; to the best of their ability; and carrying out all duties in a professional manner;
working collaboratively and effectively with DoE staff, other Assessors, and the CA; and
being an active learner as an Assessor, applying reflective practices on the feedback provided by your co-assessor and the CA.
How to apply:
Read the HAT and LT 2019 Assessor Information Package linked below.
Discuss your application with your Supervisor and request that they complete the Supervisor Support Form linked below.
Click the Green 'Apply online' button.
Enter your personal details.
Attach your current Curriculum Vitae of up to 3 pages that includes the names and contact details of 3 referees (including current Supervisor).
Attach your Supervisor Support Form.
Complete the online questionnaire that will appear once you have completed your personal details and uploaded your documents.
For further information, please access the links below:
the links below:
Application Downloads