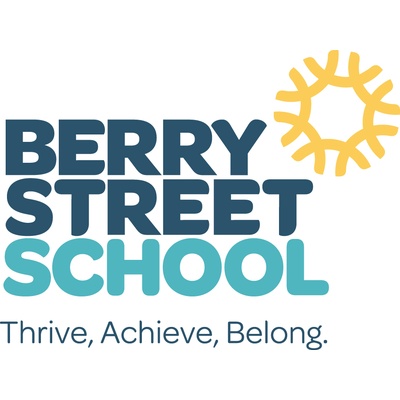 Closing date
December 14, 2017, 11 p.m.
Location
Morwell, Victoria, Australia
Contact
Elodie Ryan
(03) 5134 5971
About this job
Exciting leadership opportunity
Full time ongoing position - starting 29 January 2018
Flexible learning setting
Great salary packaging benefits + full private use of company car
Morwell location
Join Victoria's largest child and family services organisation and become a vital part of a team that never gives up doing whatever it takes for kids. Since 1877, Berry Street has been committed to improving life opportunities for vulnerable children, young people and families. With over 1000 staff, Berry Street is a leader in providing high quality services all across Victoria.
Are you passionate about alternative education and determined to see change for young people with complex educational needs? Do you have experience in overseeing and implementing school-wide curriculum designed to meet the individual needs of students?
The Berry Street School in the Gippsland Region caters for young people primarily aged 12 to 18 years who have become disengaged from mainstream education. The school currently has an enrolment of approximately 35 students, and delivers a trauma-informed education model. The school offers Years 7 – 10 and a VCAL program.
The Morwell Campus utilises a therapeutic and trauma-informed education model that combines a strong curriculum with knowledge and insight into the significant issues that impact on a young person's engagement in education. The Lead Teacher leads the daily program at the school, overseeing curriculum delivery and student wellbeing and management.
We are looking for an exceptional teacher with leadership experience, who has a strong understanding of the delivery of trauma-informed education and knowledge of the welfare system. The successful candidate will have demonstrated experience in the development and delivery of differentiated curriculum leading to improved student outcomes.
Queries to Elodie Ryan (Head of Campus - Senior Manager, Education Services) on (03) 5134 5971
Applications addressing the key selection criteria should be submitted by 11pm Thursday 14th December 2017
Berry Street are committed to the safety, participation and empowerment of all children, including those with a disability and culturally and/or linguistically diverse backgrounds. Berry Street are also committed to cultural safety, inclusion and empowerment of Aboriginal children, their families and communities. Comprehensive reference and background checking will be undertaken, including a Working with Children Check and police check. Aboriginal people; people from culturally and/or linguistically diverse backgrounds and people with a disability are encouraged to apply.