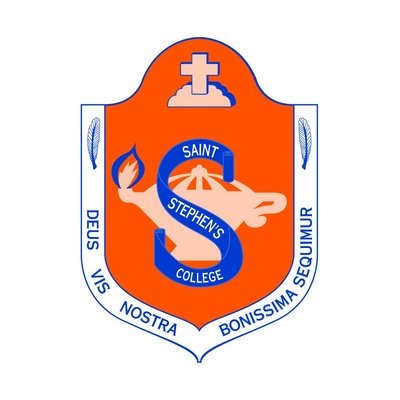 Closing date
October 13, 2017, 4 p.m.
Location
Coomera, Queensland, Australia
Contact
personnel@ssc.qld.edu.au
About this job
Saint Stephen's College invites applications from experienced and committed Secondary School Teachers to join the Secondary School Academic Team. This position has resulted from a staffing reorganisation, and is a full-time, contract position for the 2018 Academic Year (with the possibility of contract extension / permanency). The expected commencement date is Tuesday, 16 January 2018. Salary remuneration is based on the applicant's qualifications and years of experience aligned with the College's Collective Enterprise Agreement.
Teachers at Saint Stephen's College are expected to be experts of their academic disciplines and well informed classroom practitioners. High levels of enthusiasm and a genuine love of children underpin these expectations. The main focus is to continuously seek to maximise the learning outcomes for students through quality teaching, training and coaching, with an emphasis on intentional teaching and blended learning.
To be considered for this position, please address the following criteria in your application:
Essential Criteria:
Excellent knowledge of the current directions in teaching Mathematics A and B, and a thorough understanding of the Australian Curriculum, with proven effectiveness benchmarked against the Australian Professional Standards for Teachers (AITSL);

Appropriate ICT skills and a preparedness to integrate ICT skills into the learning process through Blended Learning;

Current Queensland College of Teachers Registration (or the eligibility to apply);

Current Apply First Aid Certificate (or the ability to obtain one).
Desirable Criteria:
Excellent knowledge of the current directions in teaching Mathematics C will be advantageous;

Demonstrated experience, understanding and competence in blended learning with the ability to differentiate teaching programs to enhance student learning in the classroom and beyond;

Demonstrated ability to work with Online Learning Environments/Learning Management Systems to develop and deliver rich online course resources.
Personal Attributes:
Committed to work within the Christian ethos and values of the College;

Genuine commitment to the ideals of independent schools, including the preparedness to be involved in a range of extracurricular activities;

Demonstrates passion, energy and commitment towards caring for and educating students;

Demonstrates a positive, collaborative and professional work ethic.
APPLICATION PROCESS:
Interested applicants must complete the College's 'Application for Employment', available through the Employment Opportunities page on the College Website.

Your Application Submission must include (1) The College's Application for Employment, (2) a current resume and (3) a cover letter. (Please use the 'Selection Criteria' option on Seek to upload and submit the Application for Employment).
Closing Date for Applications: 4 pm on Friday, 13 October 2017
Enquiries may be addressed to the Human Resources Department at personnel@ssc.qld.edu.au, stating 'QUERY – Mathematics Teacher (Years 7 to 12)' in the subject line of the email.
Only applicants with the right to work in Australia may apply for this position.
Shortlisted applicants will be notified and invited to an interview which will take place during the two working weeks following the closing date.
Thank you for taking the time to prepare and submit your application.