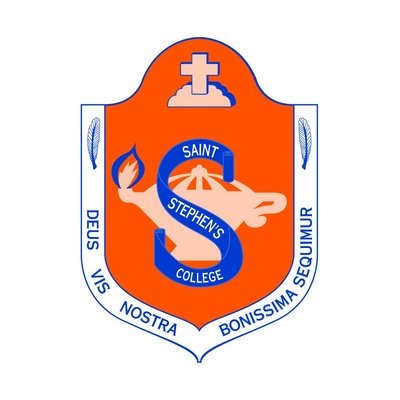 Closing date
October 6, 2017, 4 p.m.
Location
Coomera, Queensland, Australia
Contact
personnel@ssc.qld.edu.au
About this job
Saint Stephen's College seeks to recruit an outstanding educator to the role of Dean of Junior College (Pre-Prep to Year 6). This position has resulted from a staffing reorganisation, and is a rare opportunity for an individual who is forward thinking to contribute to the ongoing development of one of Queensland's leading schools. Saint Stephen's College is a Microsoft Showcase School with a BYO Laptop Program from Years 5 upwards, and has been recognised as an outstanding innovator by Educator Magazine. The College has high-quality learning facilities and offers excellent academic, sporting and performing arts programs.
The Dean of Junior College is responsible for all areas of operation from Pre-Prep to Year 6 Pastoral and Academic Programs. This is achieved by working in cooperation with other members of the Senior Management Team to design and manage the curriculum, supervising and developing teachers and teacher-aides, responding to the needs of parents, having oversight of student academic progress and promoting a progressive and collaborative culture. The successful applicant will be a Member of the College Executive, and will report to the Headmaster. The Curriculum and Pastoral Care Coordinators report to this position.
This full-time, permanent position is expected to commence at the start of the 2018 Academic Year. Salary remuneration is in accordance with the College's Collective Enterprise Agreement.
To be considered for this position, please address the following criteria in your application:
Essential Criteria:
Excellent knowledge of the current directions in teaching the primary years, and a thorough understanding of the Australian Curriculum, with proven effectiveness benchmarked against the Australian Professional Standards for Teachers (AITSL);
Proven experience in the management of Primary School, and in leading a team of experienced educators;
An experienced, energetic and collaborative educator with a commitment to blended and personalized learning;
Current Queensland College of Teachers Registration (or the eligibility to apply);
Current Apply First Aid Certificate (or the ability to obtain one);
Desirable Criteria:
Demonstrated experience, understanding and competence in blended learning with the ability to differentiate teaching programs to enhance student learning in the classroom and beyond;
Demonstrated ability to work with Online Learning Environments/Learning Management Systems to develop and deliver rich online course resources.
Personal Attributes:
Committed to work within the Christian ethos and values of the College;
Genuine commitment to the ideals of independent schools, including the preparedness to be involved in a range of extracurricular activities;
Demonstrates passion, energy and commitment towards caring for and educating students;
Ability to work harmoniously as part of a team working towards an organisation-wide vision.
APPLICATION PROCESS:
Interested applicants must complete the College's 'Application for Employment', available through the Employment Opportunities page on the College Website.
Your Application Submission must include (1) The College's Application for Employment, (2) a current resume and (3) a cover letter. (Please use the 'Selection Criteria' option on Seek to upload and submit the Application for Employment).
Closing Date for Applications: 4 pm on Friday, 6 October 2017
Enquiries may be addressed to the Human Resources Department at personnel@ssc.qld.edu.au, stating 'QUERY – Dean of Junior College' in the subject line of the email
Only applicants with the right to work in Australia may apply for this position.
Shortlisted applicants will be notified and invited to an interview which will take place during the three working weeks following the closing date.
Thank you for taking the time to prepare and submit your application.