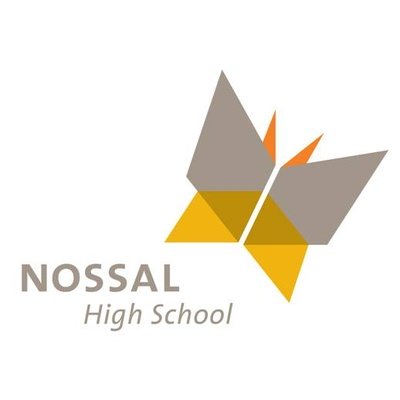 Closing date
March 25, 2017
Location
Berwick, Victoria
About this job
Outstanding applicants are sought for the following non-teaching position to commence on
Student Careers and Pathways – Ongoing - L1:3
Applications close 25th March 2017

Nossal High School opened in 2010 and is part of the Select Entry Network of government schools which includes Melbourne High School, the Mac Robertson Girls High School and Suzanne Cory High School. Nossal High School is located in a significant growth area on the south eastern edge of Melbourne within the City of Casey Education Hub on the Monash University Campus site at Berwick.

The school is fully academically selective and has been purpose designed to provide a flexible and stimulating adult learning environment with access to state of the art facilities and an ICT rich platform allowing for collaboration, independence and extension. The school is uniquely sited on the grounds of Monash University allowing for sharing of facilities, joint programs and partnership arrangements.

The school has a co-educational enrolment maximum of 832 students in Years 9 to 12 (208 per year level). Enrolment in this school is through a standard selection process applicable to all four government selective entry schools. The selection process involves an examination which is overseen by VCAA (Victorian Curriculum and Assessment Authority) and takes place in June of the preceding year. Applications for enrolment at the school will be open from February to May to all students in (the equivalent of) Year 8 in both government and non-government schools. A maximum of 5% of the Year 8 cohort in any school can be allocated places in Year 9 at selective entry schools. Merit selection of 85% of the students is on the basis of the centralised and independently administered entrance examination. Secondary selection criteria will see the other 15% of eligible students allocated places, 10% through demonstrable equity criteria and 5% at the discretion of the school. A preference system is in place for students applying for more than one of the select entry schools.

Vision:
Nossal High School is committed to providing an innovative, inclusive and dynamic educational environment for highly able students. We aim to challenge our students to be creative and critical thinkers with good communication skills and the resilience necessary to succeed in an ever changing world. We aim to build their skills, self-confidence, leadership abilities and community spirit through a rigorous, but rich and varied curricular and co-curricular program. We want our graduates to be ambitious, ethical and responsible citizens who conduct themselves with humility and compassion.

The school has a very strong commitment to Individualised Learning Plans and offers a four year learning program incorporating core and elective studies, VCE units and University Enhancement and Enrichment Studies. These provide opportunities for all students to achieve excellent results and to gain the Victorian Certificate of Education. The curriculum is comprehensive and orientated to maximise every students opportunity to undertake tertiary level study. There are extensive co-curricular opportunities available for students at all levels.

Students in Year 10 have the opportunity to access VCE studies. In Year 9 the core studies cover the areas of English, Mathematics, Science, Languages other than English, Humanities, Arts, Technology, Physical Education and Health and Music.